Sometimes just a few ideas gets us thinking and then the sky is the limit.

In this section I'm going to make suggestions how to use the jam and what I've done in the past...tweak them...do what pleases you ...there is no right way or wrong way. Most important is to be creative and have fun!!
Our favorite and our guests too!!....
Cheese Platter with grapes, apple & pear slices, nuts, dried fruit, crackers & toast points...AND..each one of the small 1.5 oz jams placed on the dish. Beautiful, easy to prepare and so good! Any type of cheese works. We like to mix soft creamy cheeses and hard full flavored cheese on our platters. Beemsters 18 month aged cheese (salty and tangy) tastes even better with Chipotle jam. Any of the jams goes well the all brie style cheese.
As a Spread or dip.....add 1/4 cup of any of the Jams to mayonnaise, sour cream, cream cheese or yogurt. Spread on sandwich bread, use as a dip for a vegetable platter or drizzle on your favorite taco.
Chipotle Jam and mayonnaise is fabulous on a roast beef, chicken or pork sandwich.
Mango Habanero Jam and yogurt is excellent served along side hummus and a vegetable platter.
Red Chile Jam and cream cheese ..mixed and spread on toast or crackers will delight your guest as a quick & easy appetizer. Top with olive rings, chives and/or crushed nuts.
Strawbanero and cream cheese ...served with a fruit platter..fresh pineapple dipped in this is spectacular.

Sandwiches will pop now......
Breakfast English Muffins....Chipotle Jam on both muffins, bacon, egg and cheese.
Turkey or Chicken...Chipotle Jam and cranberry sauce on both sides with all your favorite trimmings.
Peanut Butter & Jam...Strawbanero Jam and peanut butter...go wild..add bananas!
Veggie wrap...Red Chili Jam with roasted or fresh veggies...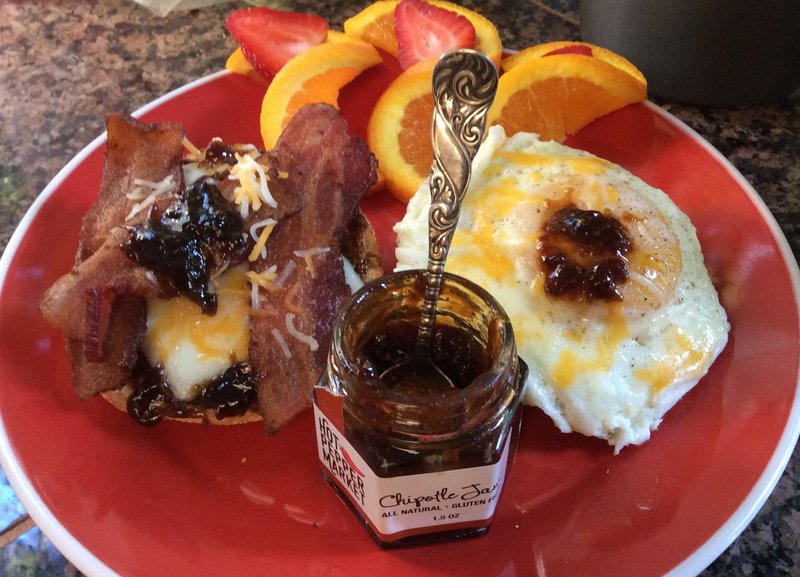 As a marinade..thin the jam with oil olive and vinegar...wine...beer...broth..
Chicken..try the Mango Habanero Jam..I use rice vinegar
Pork & Beef..Chipotle Jam works so well... thinned out with some beer
Fish...Red Chili Jam....I use Coconut Milk and a little Lime juice
Clean the protein, pat try, place in zip lock bag or glass container, pour the marinade over and let it rest in refrigerator for 1 hour up to over night. DON"T use the marinade that it was in (discard that), BBQ, roast, fry or pan sear. I make a quick marinade to brush on the protein as it is cooking.

As a spicy sauce...
any Jam heated and drizzled over meats, tacos or pasta adds a new twist to ordinary.

Zip up your Rice...
Prepare your rice per package instructions. When finished add Jam to compliment your meal...Try a tablespoon at a time....
With Fish...try the Mango Habanero Jam and toasted coconut
With Beef..I like to add Chipotle Jam and crushed peanuts.
with Chicken..Red Chile Jam and cooked Asparagus is a favorite.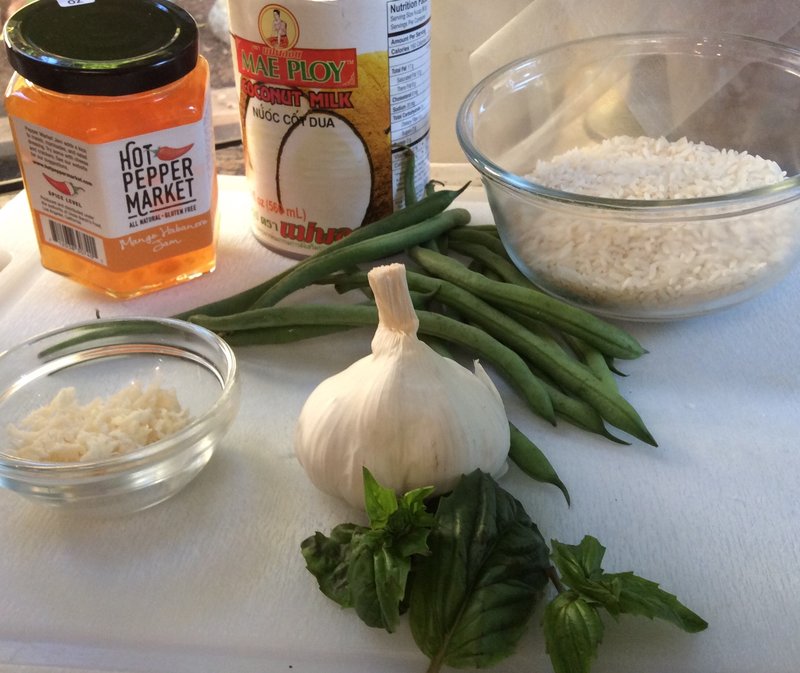 Salads...the sky is the limit
Taco Salad...prepare as normal and dress it with Chipotle Jam that's been thinned out with Olive Oil, wine Vinegar and some Salsa.
Chicken Cabbage Salad.... Prepare as normal and dress it with Mango Habanero Jam. I use coconut vinegar, lime olive oil and grated lime zest.
Spinach & Fruit Salad....spinach, celery, strawberries, watermelon, jicama, apple slices, silvered toasted almonds, fresh basil and dress it with Strawbanero Jam. Yes indeed this is good....thin the jam just a little with apple juice or fruit based vinegar and citrus infused olive oil...dress the salad at the last minute.

Desserts...
Strawbanero Jam..goes well with a fruit based ice cream, chocolate sauce and finishing touches.
Red Chili Jam...try on Salted Caramel ice cream with chocolate sprinkles on top
Chipotle Jam...is great on any chocolate ice cream with fruit toppings, sea salt and whipped cream.
Mango Habanero Jam...with sorbets or French vanilla with toasted angel food cake and shredded coconut or crushed nuts.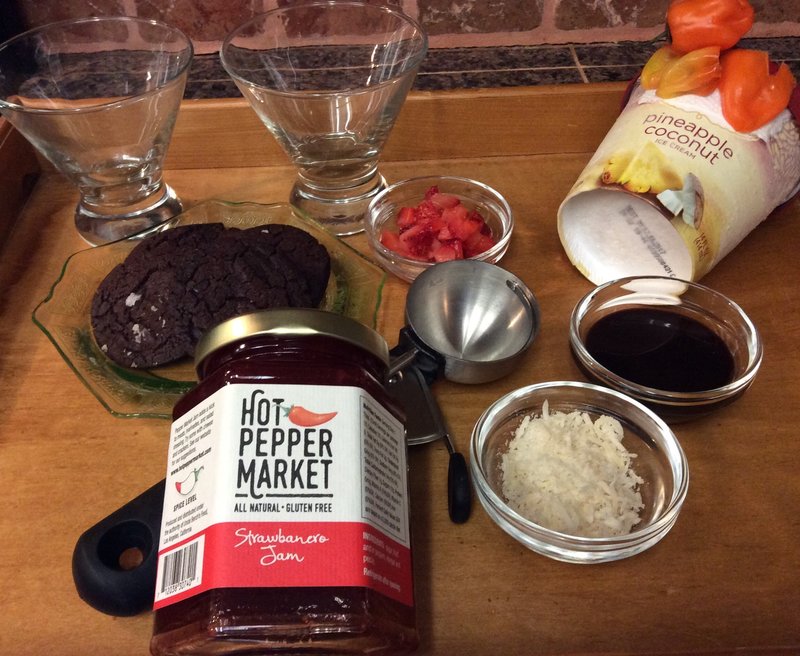 Be creative ....and have fun!!
Let us know what you have come up with..we will post your recipe.