St. Patrick's Day - Corn Beef Dinner with Hot Pepper Market Red Chile Jam
Ingredients: for 4 to 5 person
3 to 4 lb Corn Beef...1 lb potatoes...1/2 lb carrots...1 head of green cabbage...1/4 lb pearl onions...2 pc of leeks..plus any Vegetables you like to serve with Corn Beef
2 Poblano Peppers...washed and sliced 1/4" rounds
1/2 cup Hot PepperMarket Red Chile Jam
1 teaspoon of dry Mustard
Cracked black pepper
Extra Virgin Olive Oil
Irish Soda Bread
Prepare your corn beef the way you normally do; boil or bake. When it's fork tender remove from pot/pan and place in an oven proof baking dish which you will serve in. Allow it to cool for 10-15 minutes. Continue cooking your potatoes, carrots and cabbage in the remaining juices from the corn beef.
Place 1/4" slices of Poblano peppers (seeded for less heat) over the top of the corn beef. Spread the Hot Pepper Market Red Chile Jam over the top of peppers. The jam will run over the sides and that's a good thing! Sprinkle dry mustard and cracked black pepper on top of the jam. Place in a warm oven, around 325 degrees, bake for 5-10 minutes uncovered. Before serving turn on the broiler to high to caramelize the jam...watch it closely, as it's easy to burn the top. Place cooked vegetables in the serving dish and drizzle some high quality olive oil over the entire dish. Serve with extra Hot PepperMarket Red Chile Jam on the side and your Irish Soda Bread.
May the Luck of the Irish be with you all year!!!!!
Baby Kale Salad with Hot Pepper Market Red Chili Jam & Lemon Dressing
Ingredients: recipe for 2
Baby Kale
2 Tablespoons Shallots
Fresh Goat Cheese
1/4 cup Toasted Pecans..pieces or whole halves
2 Tablespoons Hot Pepper Market Red Chili Jam
1 Lemon
5 Tablespoons Olive Oil
1 Tablespoon Red or White Wine Vinegar
Salt & Pepper
Wash kale..pat dry. Slice shallot very thin. Toss together lightly and refrigerate.
Using small scoop or a teaspoon, scoop 6 goat cheese balls, place on plate & refrigerate.
In dry pan over medium heat toast pecans until they smell nutty..keep watch..they will burn..let them cool completely.
While pecans are cooling, mix the dressing: in deep bowl put in the jam, stir to smooth out, add olive oil a little at a time while whisking. In another bowl mix the vinegar and juice of whole lemon together, add salt and pepper to taste..whisk until salt has dissolved..(salt will not dissolve in oil, always mix in vinegar first). While whisking briskly the jam & olive oil, slowly add the vinegar & lemon, keep whisking until emulsified.
When ready to sit down: pour enough dressing to lightly coat the salad, start with a little add more if necessary, toss well. Place goat cheese balls on top, then sprinkle cooled pecans over them and drizzle just a little on top to add shine to the goat cheese balls and pecans.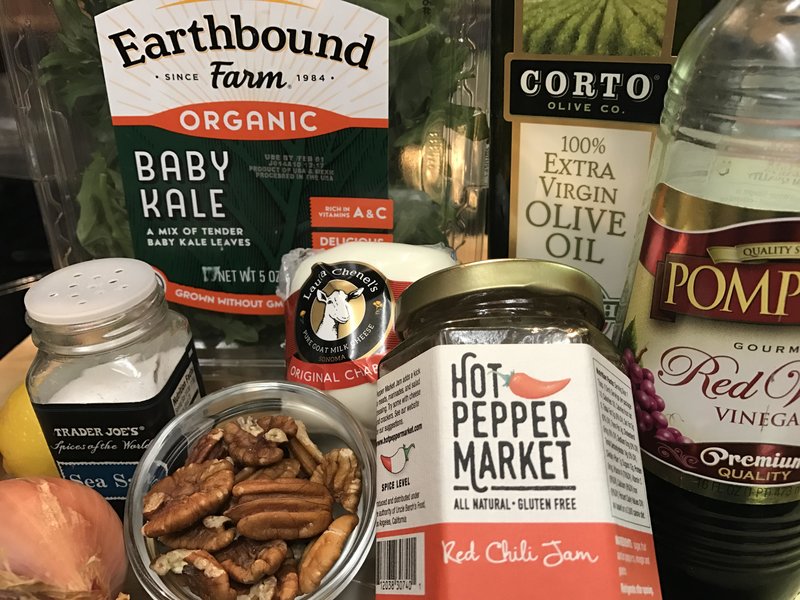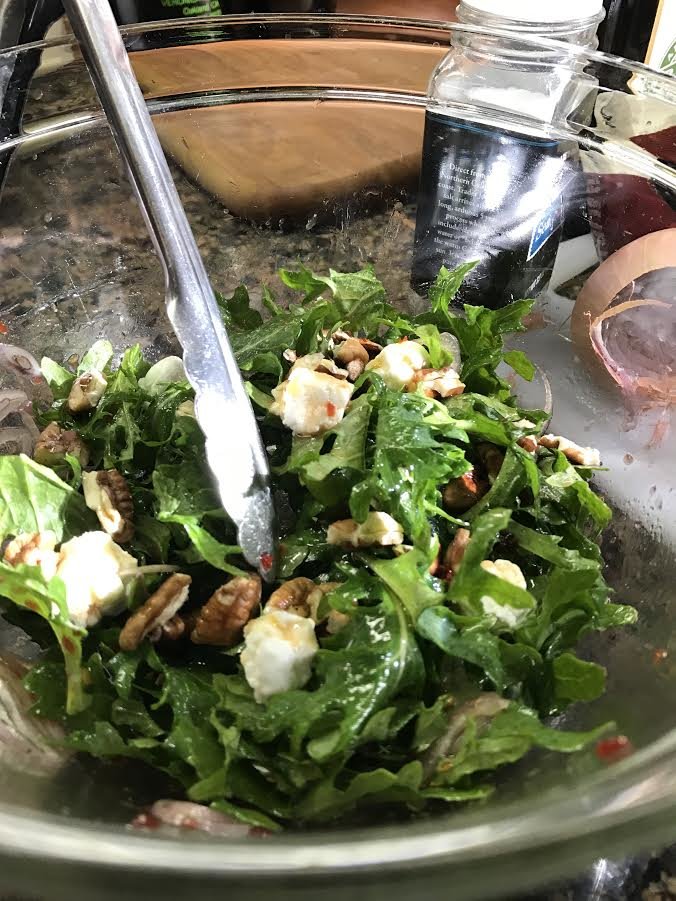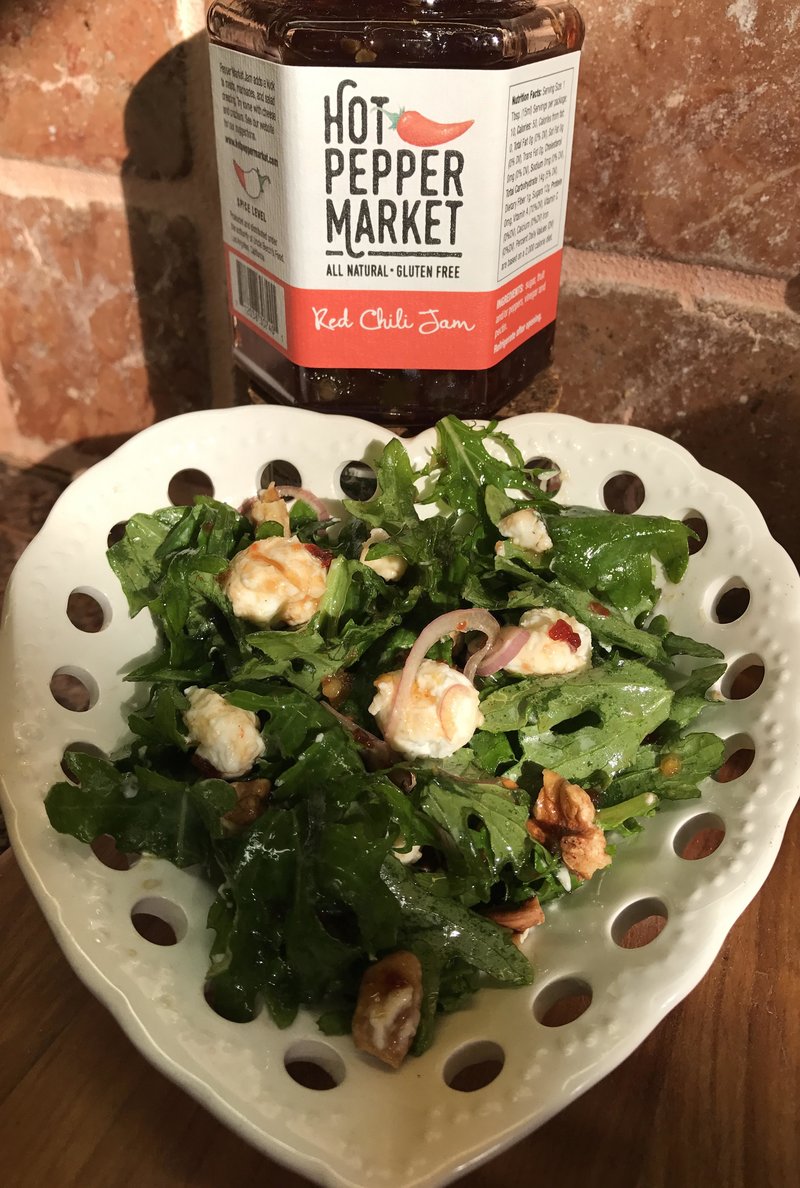 Shrimp and Fennel with Hot Pepper Market Mango Habanero Jam Glaze
Ingredients: recipe for 2
6 large Shrimp per Person...fresh or frozen
1-2 Tablespoons Hot Pepper Market Mango Habanero Jam
1/2 Medium Sweet Onion
2 stalks Celery
1/2 small Fennel Bulb
2 Limes
1/3 cup Vegetable or Chicken Broth
1/2 cup Mango cubes...fresh or frozen
2 Tablespoons fresh Cilantro or Parsley - chopped
Butter
Olive oil
Salt & pepper
If using frozen shrimp...defrost & pull tails off. .if fresh shrimp clean them removing all membrane, shell and tails.
Slice onion very thin. Heat 1 tablespoon each of Olive Oil & Butter in sautée pan over medium heat, when melted adds the onions, cook slow until caramelized. (15-20 minutes)
Clean celery stalks and slice on the diagonal, about 1/2 inch wide, (they will stay crunchy this way).
Clean up the fennel bulb...cut in half and slice thin half rounds.
Add both to caramelized onions, salt and pepper to taste and cook for 5 minutes on low...keep turning them over...don't overcook them as you want them with color and crunch. Remove from heat, using slotted spoon remove from pan to a plate, set aside.
Using the same pan, raise heat to medium high, put in 1 Tablespoon each Butter & Olive Oil, stir it around, place the shrimp in pan and cook for 5 minutes total, TURNING them only once, 2 & 1/2 minutes per side. When pink in color, add broth, cooked onion mixture, juice of both limes, and mango cubes.
Gently toss, let the liquid reduce a little, add 1 Tablespoon of Hot Pepper Market Mango Habanero Jam...Taste...add more if you want it hotter. (I use 2 Tablespoons)...turn up heat until bubbling. Remove from heat, platter the shrimp and sprinkle chopped cilantro or parsley on top. Serve with steamed rice or cooked pasta.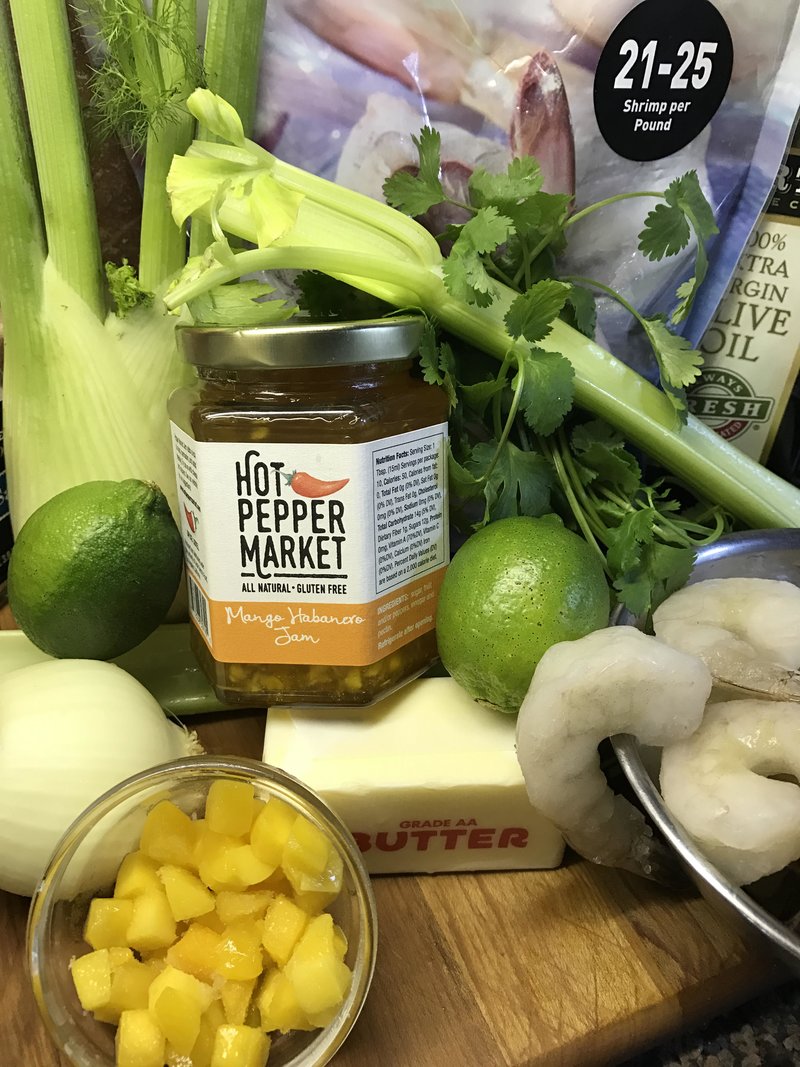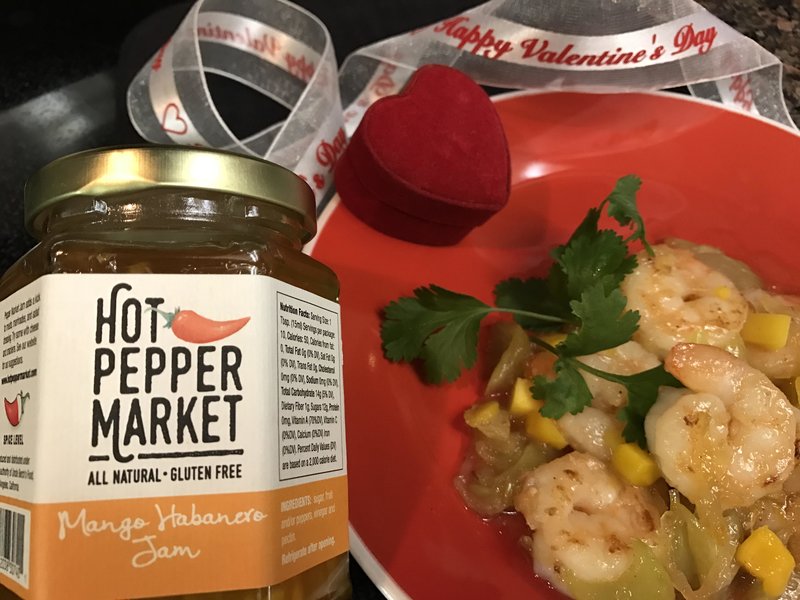 Chocolate
Brownie with Sweet Mascarpone & Hot Pepper Market Strawbanero Jam
Ingredients: recipe for 2
Cooked Brownie..your favorite .. Warm..not cut
1 -2 Tablespoons Hot Pepper Market Strawbanero Jam
Mascarpone
Powdered Sugar
Mint leaves FRESH
2 Strawberries
Large Heart Cookie Cutter
Over still warm (not hot out of the oven) brownies, spread Hot Pepper Market Strawbanero jam over top. Coat it all or just enough for 2 heart shaped brownies. Let it soak in as it cools.
In bowl sweeten Mascarpone with powdered sugar. I use 2 Tablespoons of each for 2 large brownies.

Add additional powdered sugar if you want it sweeter. Dice strawberries, place in bowl and stir in 1 teaspoon of soften Hot Pepper Market Strawbanero jam.
Once brownies have cooled, cut out the hearts, plate them, topped with Mascarpone, lay fresh mint leaves off to the side and topped with diced strawberries.

If you want it fancier...make chocolate syrup swipes on plate...dust with powdered sugar...top with whip cream...add a chocolate candy heart...do your own thing & have fun!!!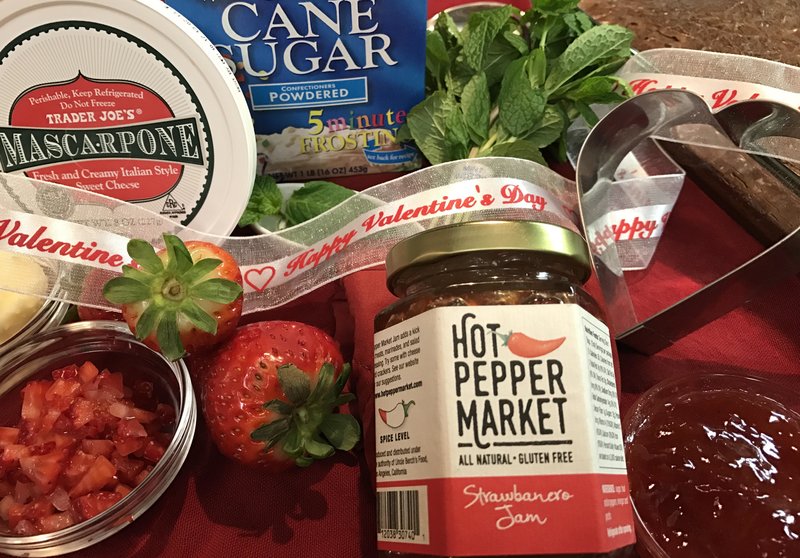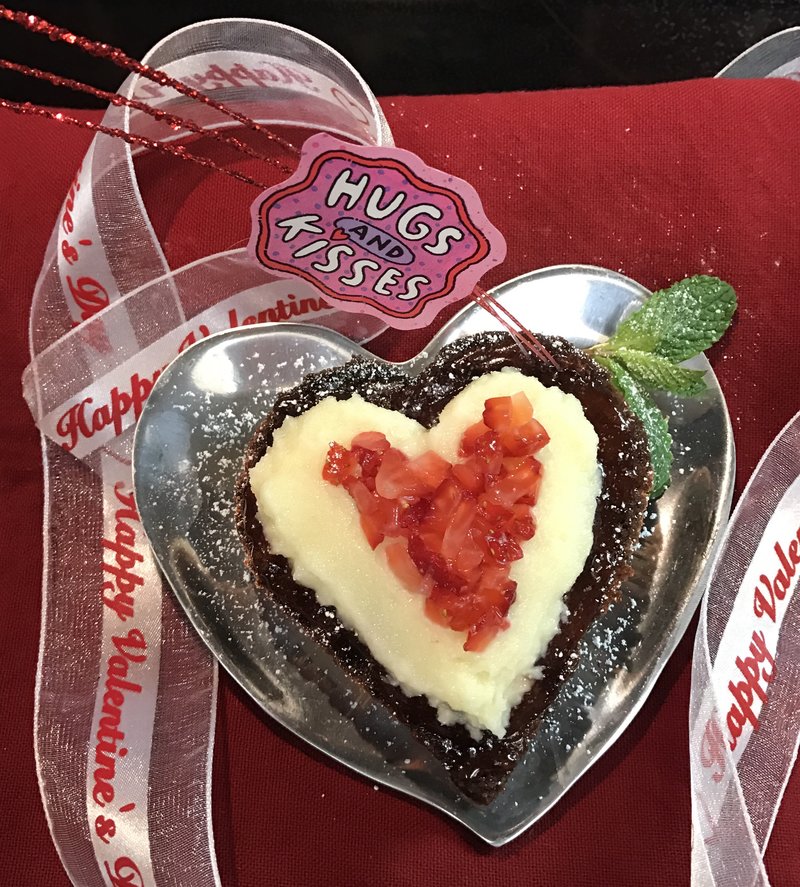 English Muffins Breakfast
Ingredients:


English muffins ...split in half
Hot Pepper Market Chipotle Jam
Bacon or sausage patties or Canadian bacon
Eggs
Butter
Cheese (Jack, cheddar, provolone, pepper jack)

Cook your breakfast meat. Drain and set aside.
Cooked your eggs as you prefer. Keep warm.
Toast the English Muffins, spread a generous amount of Chipotle Jam on both halves.
Place cheese on top..broil until melted.
Layer meat, egg, cheese, meat.
Put together and cut in half.
ENJOY !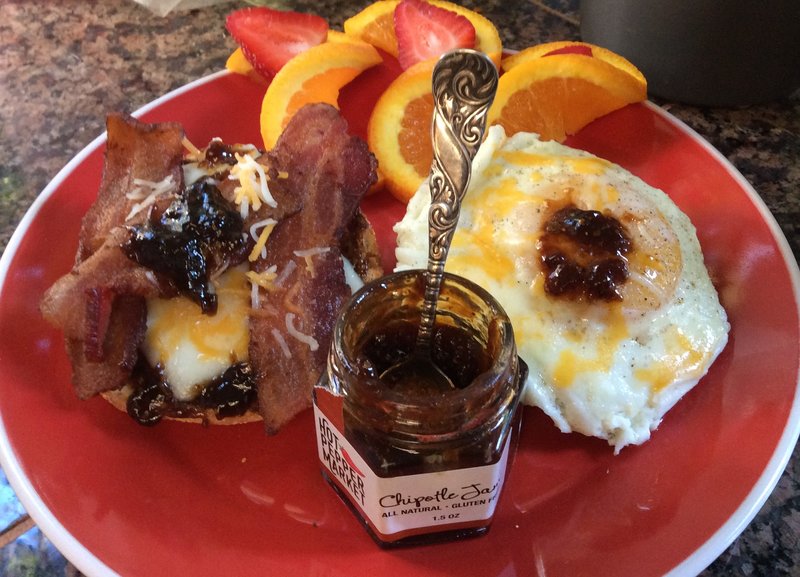 Mango Habanero, Coconut, Basil, Green Bean Rice

Ingredients:

1 cup Rice
1/2 pound Fresh Green Beans
1 cup Coconut milk
2 cloves Fresh Garlic
1 cup Water
Bunch of Fresh Basil
Salt and pepper
1/2 cup Shredded Coconut
Olive oil
1/2 cup Mango Habanero Jam

Toast in dry frying pan:
1 cup of rice
Stir often..don't let it burn. This gives the rice a nutty taste.

Combine in a 2-quart saucepan:
1 cup Water
1 cup Coconut Milk
1 tsp. Salt
1 Tbsp. Olive Oil
1 cup of toasted rice
Stir lightly; bring to a boil & reduce heat to simmer. Cover with tight-fitting lid and simmer for 15 minutes.
Remove from heat. Let stand for 5 minutes.

Meanwhile:
Clean and cut:
1/2 lb. of Fresh Green Beans
2 cloves of garlic..peeled and crushed
Boil water in pot with salt; when at a full boil add green beans and garlic for 15 minutes.
Drain and remove garlic.
Set aside.

While green beans are cooking:
Toast the shredded coconut in non-stick pan. Shake and stir continuously until golden brown. Coconut will burn quickly; keep it moving.

When rice is cooked; fluff with fork. Add the cooked green beans and pepper to taste.

Heat in microwave on medium:
1/2 cup Mango Habanero Jam
(Use more or less depending on how 'hot' you want.
Gently fold into the cooked rice and green beans.

Garnish with torn basil leaves and toasted coconut.
Yield: 4 servings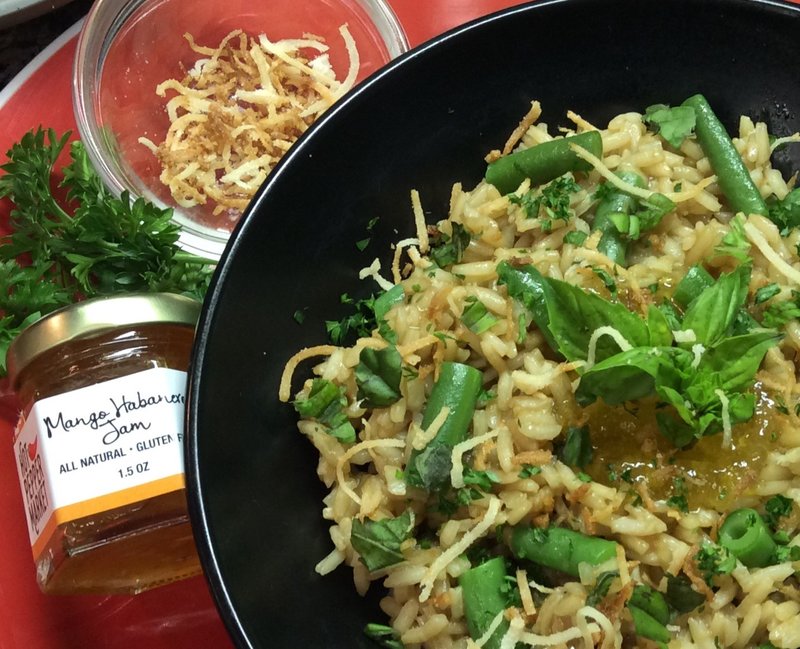 Hot Strawbanero Ice Cream Dessert
Ingredients:
Ice Cream or Sorbet
Cookies ...optional
Using your favorite ice cream follow these easy to do steps:
Heat 1/3 cup of Strawbanero Jam on medium-low in microwave for 25 seconds ....longer if it's been refrigerated. (1/3 cup of Strawbanero Jam is enough for 2)
Leave in microwave until you use it.
Swirl your favorite chocolate sauce in glass serving bowl.
Our favorite ice cream is Pineapple-Coconut.
Scoop your favorite Ice Cream ...place in serving bowl.
Drizzle heated Strawbanero Jam slowly over ice cream.
Next ..Drizzle a little more of Chocolate Sauce
Garnish with diced fresh Strawberries.
Top with Coconut.
Serve with your favorite cookies.
Thumbprint Cookies with Hot PepperMarket Strawbanero Jam and Mango Habanero Jam
1/2 cup Brown Sugar
1/2 cup Butter
1 teaspoon Vanilla
2 eggs PLUS 1 egg white
2 1/2 cups sifted Flour
2 teaspoons Baking Powder
1/2 teaspoon Salt
1/2 cup finely ground Almonds mixed with 1/4 cup sugar
Cream soften butter and sugar together. Add vanilla and 2 eggs mix well..slowly add flour, baking powder and salt. Mix well. Divide dough in half, wrap in waxed paper and chill for at least 1 hour up to 3 hours.
Preheat oven to 375 degrees. Pinch off small pieces of dough..making a 3/4" ball or use a 1/2 teaspoon measuring spoon to make the ball. Beat 1 egg white with 2 drops of water in bowl, dip ball into egg white, then into ground almond and sugar mixture. Place balls on parchment lined cookie sheet. BAKE for 5 minutes..remove from oven, using a demitasse spoon, make indentations in center. Put back into oven and BAKE 8 minutes more. When cookie has cooled, fill half of the cookie pits with Hot Pepper Markets Strawbanero Jam and the other half with Hot Pepper Markets Mango Habanero Jam.
We suggest mixing the Mango Habanero Jam with a peach or apricot jam. We like to mix it with Fig preserves. Our Hot Pepper Market Mango Habanero Jam is the hottest of all our jams..so if you like it hot...go for it!